No matter how many high-quality skincare products you use, the truth is, traditional products can't solve every complexion problem. Sometimes, your face needs a more substantial infusion of nutrients in order to look truly amazing. No7's brand new capsules do just this, with incredibly potent anti-aging ingredients portioned into single doses. The recyclable, 95% plant-based airtight capsules protect these sensitive formulas from potentially damaging light and air. They come in four different varieties, each carefully designed and scientifically proven to target a specific skin concern. 
If you want to reduce wrinkles and firm up your skin, try the Ceramic & Peptide Capsules. Ceramides, which your skin cells create naturally, are a major component of your skin's outer layer. The infusion from these capsules helps to make your skin's natural barrier smoother and more supple. Peptides contain critical amino acids, and offer nourishment to your skin and leave you with an overall more youthful appearance.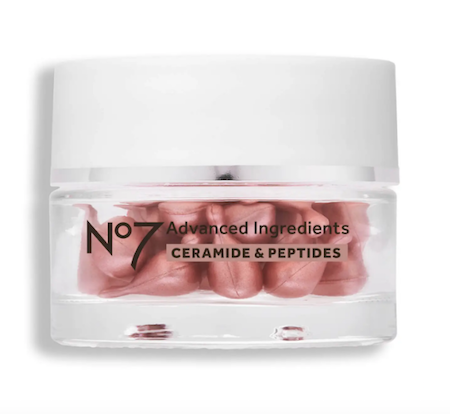 The Hyaluronic Acid & Camellia Oil Capsules are great for skin that needs extra hydration and moisturizing. Hyaluronic acid is capable of carrying one thousand times its weight in water, and the influx from this capsule will allow your skin to much more effectively hold moisture. In turn, your skin will look plumper and smoother, and the appearance of wrinkles will be minimized.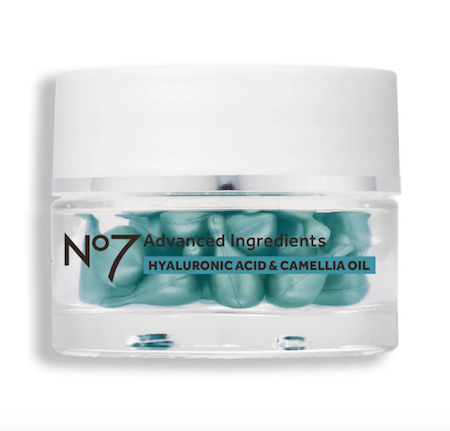 For skin that looks dull or has dark spots, the Vitamin C & Vitamin E Capsules are your best bet. With 20% Vitamin C, they'll help your skin look brighter and feel more lifted, with an overall more even tone. In just four weeks, a full 100% of women who used the product said that it helped reduce the look of dark spots on their faces.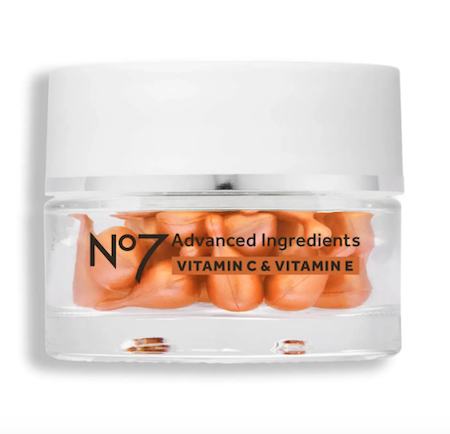 Finally, the Squalane Capsules are absolute essentials for skin that's rough and dry. Squalane is known for its ability to hydrate skin and hold in moisture. It's a natural component in your skin's sebum, which produces moisture but decreases during the process of aging. This infusion of 100% squalane will help your skin feel firmer, smoother, and more elastic.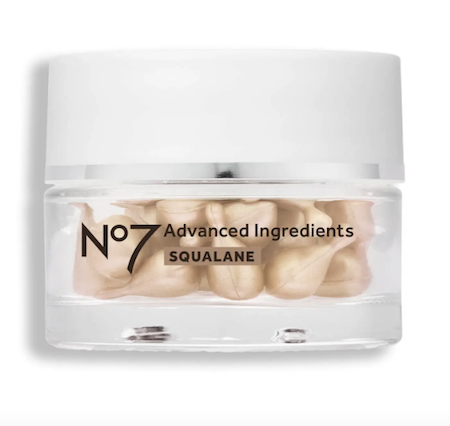 BUY NO7'S ADVANCED INGREDIENTS CAPSULES HERE
SheFinds receives commissions for purchases made through the links in this post.
The editors at SheFinds wrote this post on behalf of No7 and received compensation as part of our agreement.