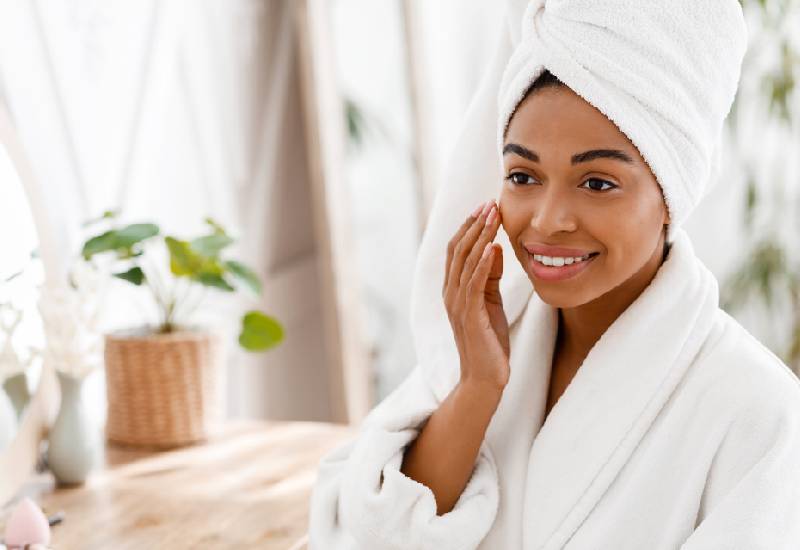 Beautiful skin is every woman's desire, and we all strive for beautiful flawless skin like the celebrities we idolize.
Well, that's actually not the case. Most of them use layers upon layers of makeup to hide their flaws and are quite good at editing pictures.
Some women on the other hand do have smooth spotless skin and they seem to achieve this so effortlessly.
Regardless, you need to learn how to love your skin and work with what you have. For those who need to do a lot of skin care routines to prevent their skin from breaking out or in order to achieve flawless skin understand that this is not an overnight affair. It requires a lot of effort and commitment.
All in all, let's get tips from what women with spotless and flawless skins do every night
i.They don't sleep with makeup
It's important to avoid sleeping with make up at all costs. Make up can cause your skin to break out. As tired as you might be or as drunk as you might have gotten home, take off your make up before going to bed. You can use your make up remover and get all the make-up off then do the rest of your face routine the next day depending on how tired you got home.
READ MORE
ii.They hydrate
Take as much water and fluids as possible to make sure that your skin is well hydrated. Take at least eight glasses of water a day. Water helps your body get rid of excess toxins in your body that might affect your skin.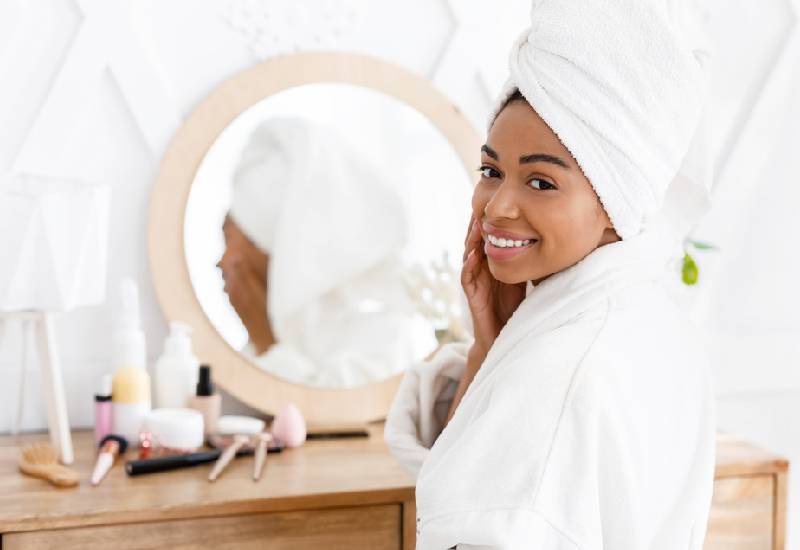 iii.They moisturize
Make sure to moisturize your skin every time you step out of the shower. Moisturizing your skin will make sure that you don't get dry skin or dry patches on your skin. Use your favorite moisturizer and apply generous amounts of it all over your body.
iv.They use sunscreen
Sunscreen is very essential in protecting us from harmful rays from the sun. Go for a sunscreen of at least spf 45 and above as this will ensure total protection UV rays.
If you will be exposed to the sun for long periods of time make sure to carry your sunscreen with you and apply throughout the day.
v.They exfoliate
This is the best way to remove dead skin and get rid of any dirt that has clogged your pores. Use your favorite scrub to clean your skin at least once a week. Do not be tempted to go overboard as this might damage your skin. Also make sure that the scrub you use does not have very rough grains or harsh chemicals.
vi.They don't use too much makeup
Don't use too many layers of makeup or heavy makeup as this will clog your pores. Better yet, if you can stay without applying makeup on a daily basis this will be good for your skin.
You don't need to put on makeup to go jogging or sit in the house. Use as little amounts of makeup as possible. When it comes to foundation, opt for a full coverage foundation. You'll only need to use a small amount to achieve the desired results.